Eilean Donan Castle : The Most Recognised Castle in Scotland
By Leo Savage on Oct 18, 2014
It is estimated that around 2,000 castles have been built in Scotland since the 11th century. Unfortunately, many of them no longer exist. However, the ones that still stand are monuments of Scotland's rich history. One of these is Eilean Donan Castle located in the Western Highlands of Scotland. Eilean Donan, meaning the "island of Donan", is a small tidal island that consists mostly of this castle. It is one of the most popular castles in the country and tourists from all over the world come t
What makes the castle so special is its pristine condition. The castle has undergone reconstruction three times in its history. The majority of the original areas remained untouched until its reconstruction in the 20th century. Nevertheless, the castle remains a pride of Scotland, which is why it has had so many visitors over the years.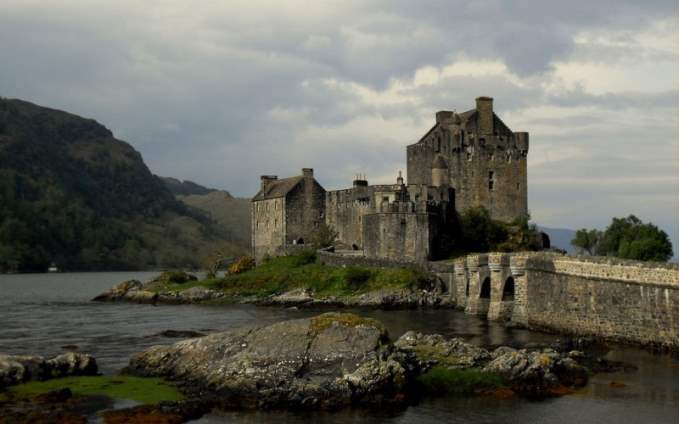 Eilean Donan Castle
History
Scottish historians believe that early Christian settlers established a community on the island during the 6th or 7th century. They believe that the settlers constructed a fortified structure at that time. Although none of the original structure remains, there is evidence that it once existed.
During the reign of Alexander II who ruled until 1249, a wall was constructed around the island as the island was established as a defense position. The strength of that position is still evident as the island is located at the meeting point of Loch Long, Loch Alsh, and Loch Duich, thus protecting the surrounding areas.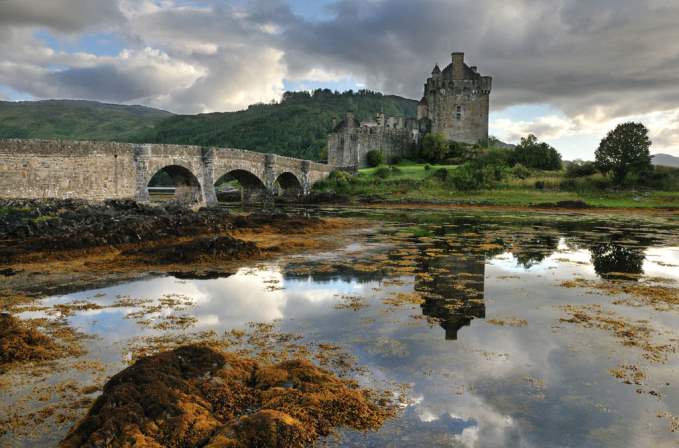 Eilean Donan Castle
How to Get There
Public busses travel regularly to the Isle of Skye from Glasgow, Inverness, and Fort William. The coaches will pass through Dornie Village which is where you will need to get off. The castle is only a 5 minute walk from the village.
If you're coming from Inverness, there are trains that travel to Kyle of Lochalsh on a daily basis. You will then need to take a bus to Dornie Village.
What to Do
The castle is open for visitors from 10am to 6pm every day from 1st of February through the 31st of December. It will only take a few hours to explore the castle, but you should still plan on getting there early, so you'll have time to explore the surrounding area as well.
Should you wish to spend a couple of days, there are guest houses in Dornie that will gladly accommodate you. After touring the castle, you may also want to see Cuillin of Skye or the Five Sisters of Kintail which are both visible from Dornie. It is also recommended that you visit the outstanding Brochs of Glenelg, the falls of Glomach, or the Lochals Woodland Garden at Balmacara, since you're already in the general area.
Conchra Charitable Trust, the current owners of Eilean Donan Castle, organizes special events throughout the year. You may want to inquire what events are planned and when these are scheduled to add a little bit of excitement to your trip. Even if you're not able to attend one of these events, a tour in and around Eilean Donan Castle will still be a memory not soon forgotten.