13 of the Most Beautiful Waterfalls in the World
By Leo Savage on Nov 23, 2014
This world has some very beautiful waterfalls that you can visit to have an extraordinary experience. Waterfalls rank very high among the top attractions for tourists globally with many countries depending on them to boost tourism revenue. This article will discuss the top thirteen waterfalls around the world and where they are found.
Victoria Falls, Zimbabwe and Zambia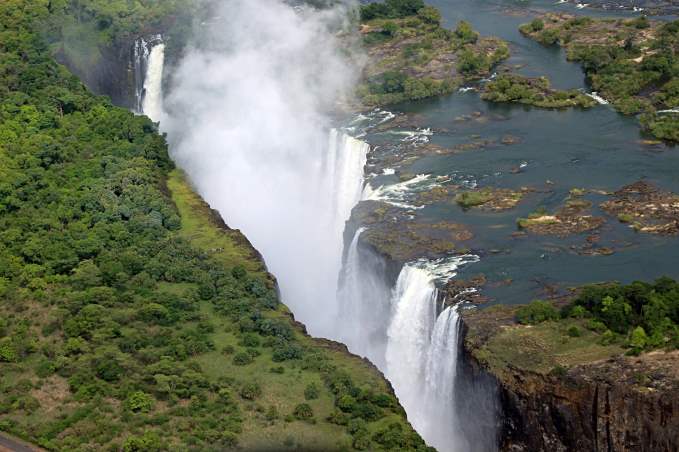 This stunning waterfall is found in Africa and is shared by two countries namely Zimbabwe and Zambia. It sits at the border of the two countries and draws its water from River Zambezi. Measuring 354 ft long and 5,604 ft wide, this waterfall is visible from several kilometers away. It was discovered by David Livingston from Scotland in 1855 and remains a beautiful place to visit in the modern world.
Angel Falls, Venezuela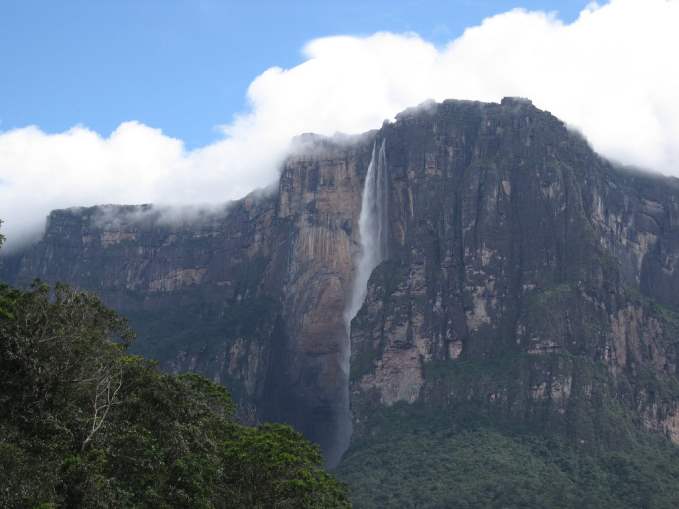 This is in Venezuela and is ranked as the highest globally at 3,212 ft. The waterfall got its name from its discoverer who was an aviator from America called Jimmie Angel and its well viewed from the Canaima National Park.
Sutherland Falls, New Zealand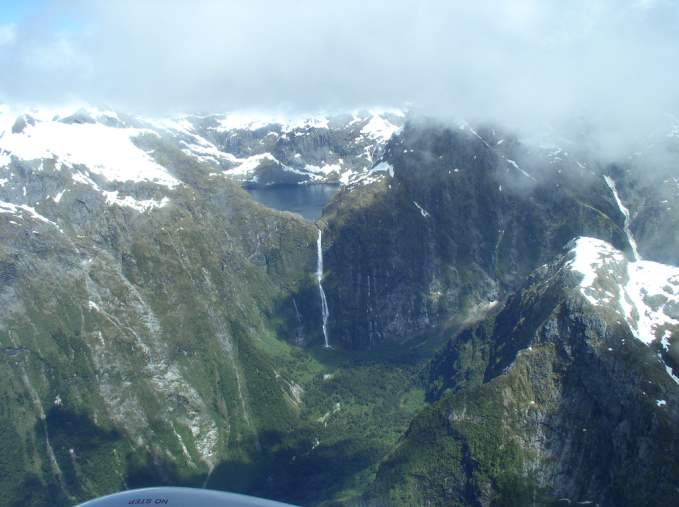 This is among the world's tallest waterfalls standing at 1,904 ft and a good place to sightsee in New Zealand. It originates from a mountain lake and its spectacular show will be an ideal spot for taking memorable photos. A keen look at the waterfall will paint a picture resembling Bob Ross which has been the main attraction for tourists every year.
Large Waterfall, Croatia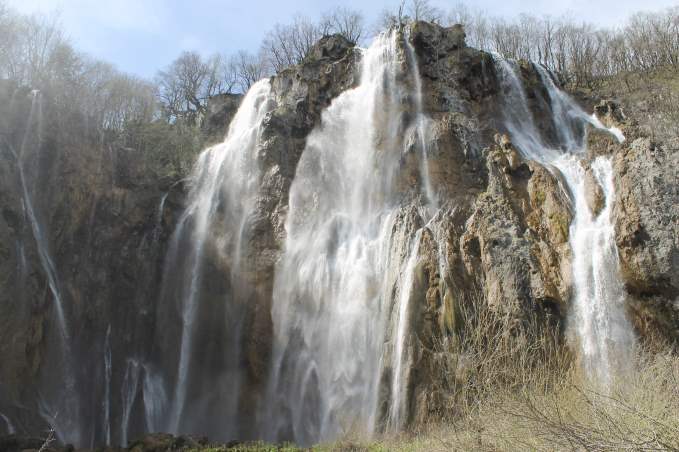 Located at the heart of Plitvice Lakes National Park in Croatia, its name says everything about how big the waterfall is. This park is the oldest in the whole of Southeast Europe and that adds more value to the waterfall. It offers the best scenery for taking amazing pictures with a wide variety of animal species from fish and bears making up its surrounding. It is a beautiful place to visit in your lifetime to have an amazing experience.
Kaieteur Falls, Guyana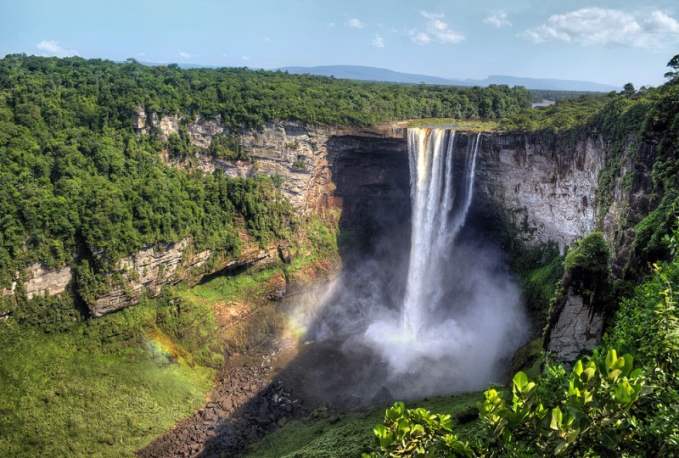 This is found along the River Potaro in Guyana and you will find some interesting moments once you make a visit to the place. It stands at 741 ft and flows past a number of sharp cascades which help to pronounce its height further. It is among the few waterfalls in the world that have a good combination of water volume and height. Its rate of water flow is 663 cubic meters per second making it very powerful.
Niagara Falls, USA and Canada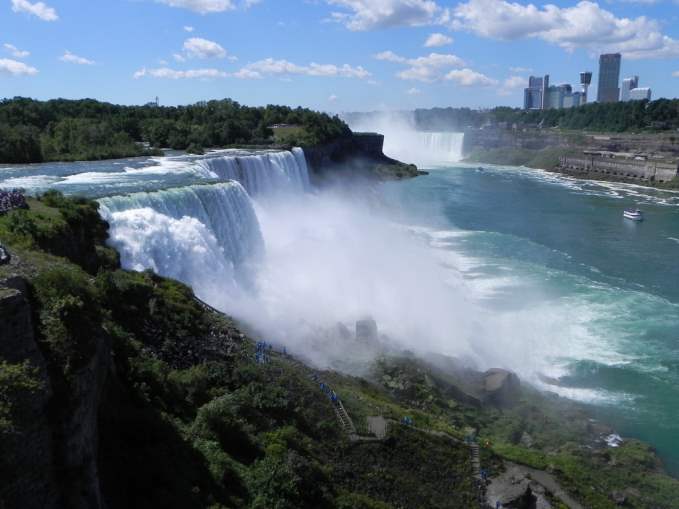 When you talk about fame then Niagara Falls must be the most famous one in the world. This is because it sits at the border of Canada and the USA and formed from twin sections that are Horseshoe Falls on the side of Canada and American Falls from the US. An island separates the two sections which makes it a spectacular place to visit and see. Out of the two sections, Horseshoe Falls is the most impressive because it has water falling at a height of 53 meters.
Yosemite Falls, USA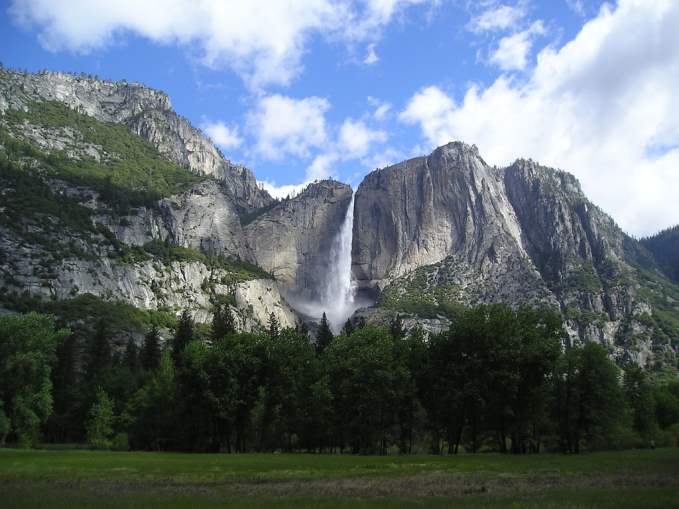 This is the highest waterfall that you will come across in the northern part of America. Most of its water comes from a melting snow which is very rare with waterfalls and that aspect makes it a seasonal attraction. You cannot enjoy this fall when snow levels are low thus you must have proper timing of when it is ideal time for visiting. You don't expect to visit the waterfall in summer and enjoy the same way you will during winter. Late spring is the right season to visit Yosemite Falls since water flow is always at its highest level.
Nohkalikai Falls, India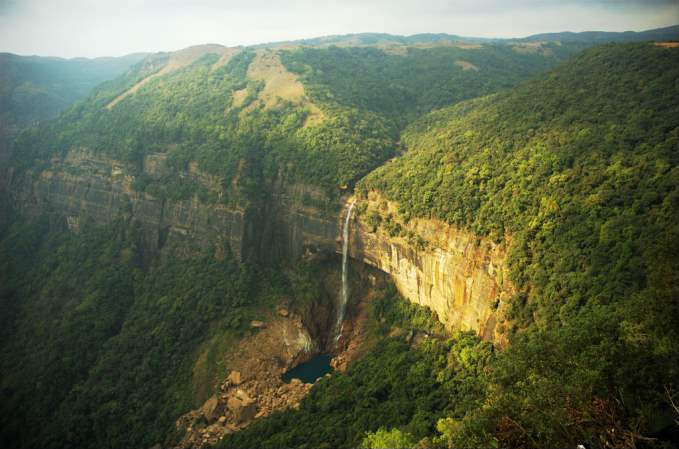 This might not be recognizable globally but this waterfall is the tallest in India at the height of 340 meters. Its location at Cherrapunji, which is recognized as one of the wettest part of the earth, making the waterfall a beautiful sight to visit. Most of its water comes from rainwater thus its power is usually low during dry season that runs from December to February. A pool that has formed just below the fall is a key attraction because of its waters that have a green color.
Iguazu Falls, Argentina and Brazil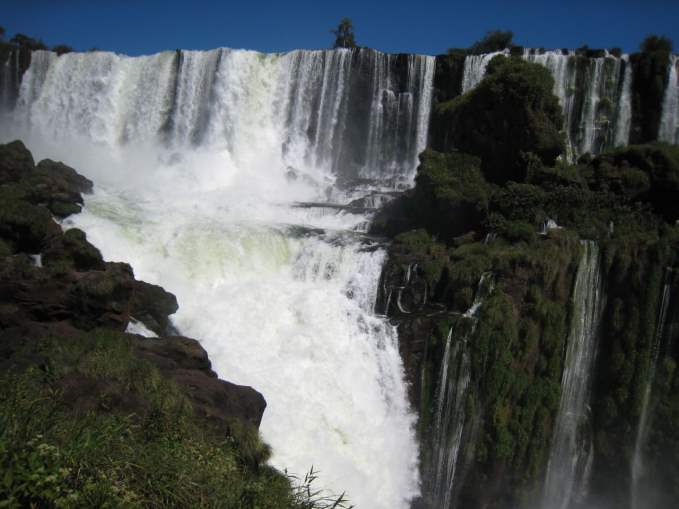 This is another beautiful waterfall that sits at the border of two countries; Argentina and Brazil. However, the biggest part of the Iguazu River that feeds the waterfall flows through Brazil while Argentina has the biggest part of the waterfall. This is the best attraction that will give you the opportunity of touring two different countries at the same time. The exact location of the waterfall is the point at which the river tumbles over Parana Plateau and the views there are excellent.
Gullfoss, Iceland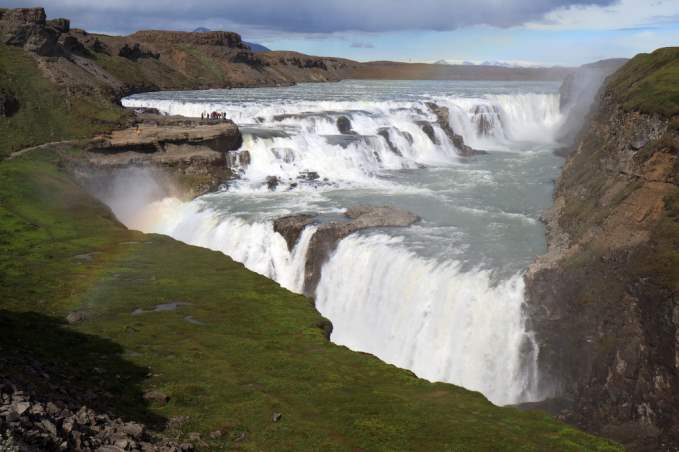 This is Iceland's most iconic attraction and one of the most beautiful waterfall that you will ever come across. It is by far the most popular and highly visited in Iceland thanks to its location along the Hvita River. The experience you get from visiting this waterfall will be uplifting since you will be able to see the beautiful scenery that no other place can offer. It was owned by Thomas Tómasson whose history is documented at the memorial site established at the topmost part of the fall.
Ban Gioc–Detian Falls, China and Vietnam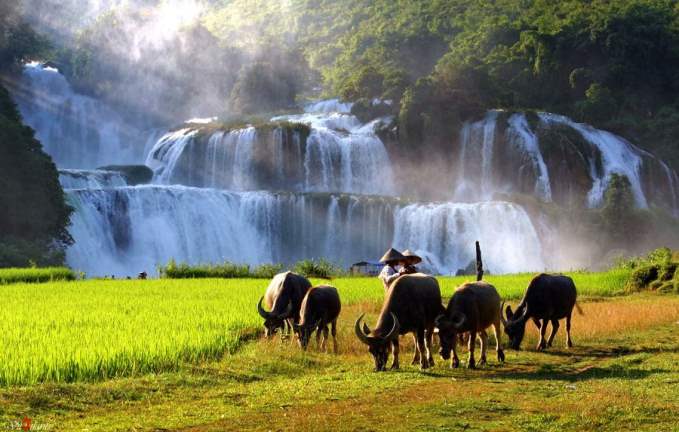 This waterfall borders China and Vietnam with a height of 98 ft. Trees and rocks have divided this waterfall into three diverse sections. It's very powerful as you will get to hear the thundering effects of the falling water from a long distance away. Among all the waterfalls sitting at a border, this is the fourth globally in terms of size and is a beautiful sight to visit.
Taughannock Falls, USA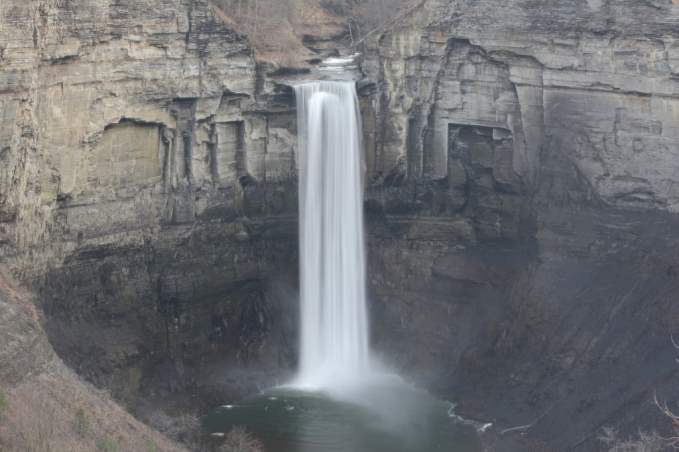 You will find this waterfall in New York, USA and it's a very cool place to tour. Access to this fall is only by trail with recreational activities like swimming and hiking prohibited for security reasons.
Plitvice Falls, Croatia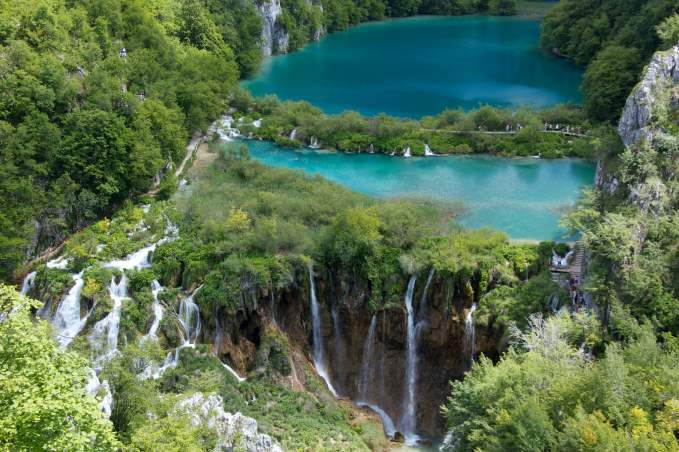 This is another waterfall that Croatia can offer and it's beautiful that you can consider spending your treasured time at. It is located within Plitvice Lakes National Park and it's stunning because of the many cascades it has. It will be enjoyable to see the changing colors of the waterfall which interests many visitors.