10 of the Most Amazing Sights in Iceland
By Leo Savage on Nov 20, 2014
Iceland has become very popular in the world of tourism and it is a reason why you need to go and visit it one day. Very few countries in Europe can match the beauty of Iceland yet very many people ignore it including the media.
Local authorities are also guilty of doing very little marketing of the main attractions that the country offers which will make it a long time before it becomes globally recognized. This article will take an extra step and discuss the top ten most amazing sights in Iceland that you can visit. Hopefully, they will open up your eyes to many more that remain unexplored.
Reykjavik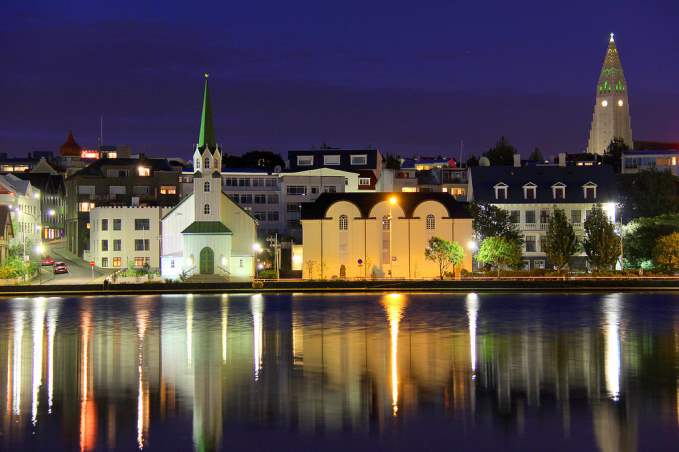 This is the capital of Iceland and the country's single largest city where you will get value for spending your vacation. It combines both new and old architecture for its buildings that have vibrant rooftops, the streets are beautiful and orderly and the shopping spots are splendid while general atmosphere for the city is more relaxed. The globally renowned Hallgrímskirkja Church is found in this city and reasons for you to visit the city are valid and limitless. As a capital, it is the main entry point to Iceland thus chances of avoiding it will be very minimal.
Hornbjarg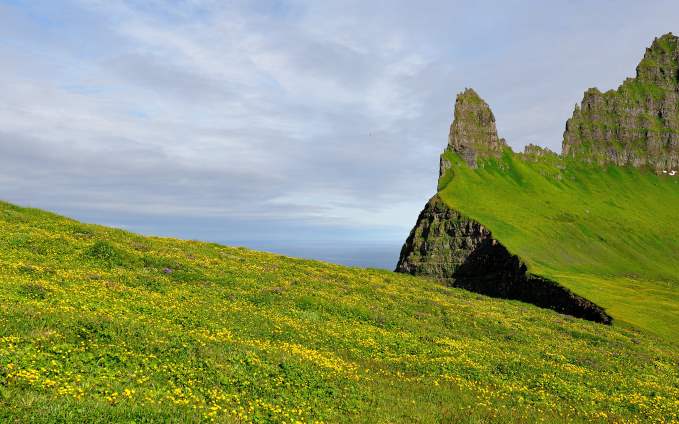 These are ocean cliffs that are found in the northwest part of the country. Accessing this place is not the easiest or a simple thing for a tourist to do, but it offers the best attraction in the whole of Iceland's coastline. There is a surging ridge that is the standout feature for this place while a scooping hill on the inland part of the coastline forms a beautiful plateau. As a traveler, you will definitely have the great time at this attraction.
Blue Lagoon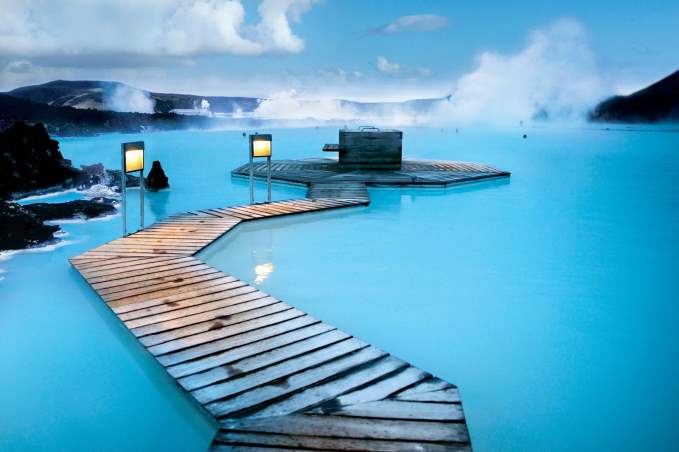 Soure: homesthetics.net
It is man-made and has stood out in the whole world as the only waters with a constant temperature of 40 degrees centigrade. That makes it suitable for swimming throughout the year and has a collection of snow and ice regardless of its high temperatures - that alone is amazing. It is also rich in minerals. Out of all attractions in Iceland, this lagoon is the most photographed by visitors.
Gullfoss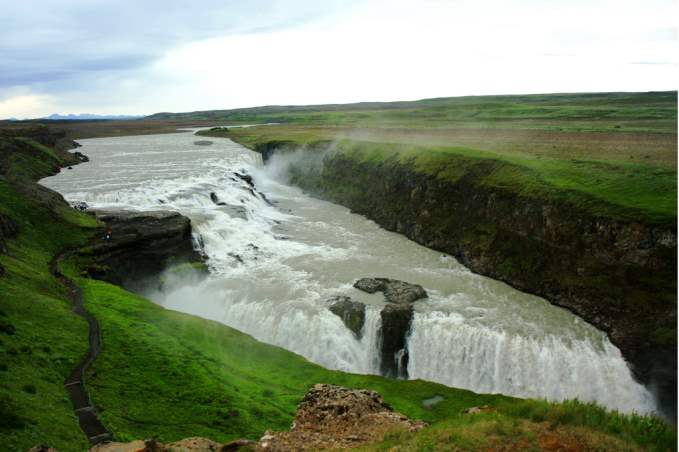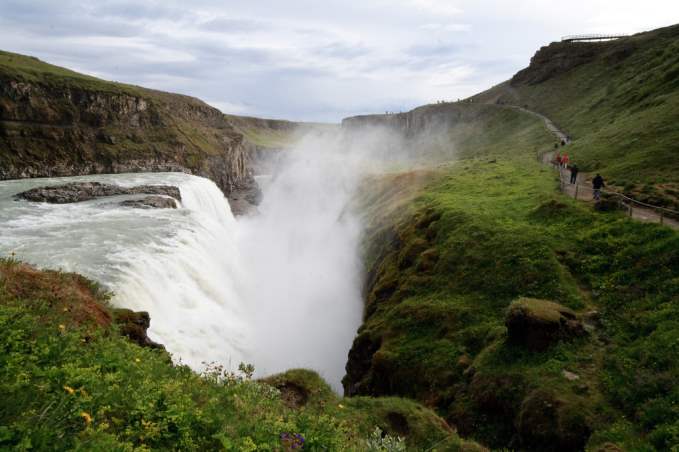 This is a huge waterfall that attracts many tourists every year to Iceland. Its location on Hvita River has made it a key attraction in addition to having twin falls with an inclination of 90 degrees to each other. 32 meters is the maximum height of this waterfall and those who have been there say it is very unique from others they have seen. You need to pay a personal visit to the waterfall for you to experience this firsthand.
Great Geyser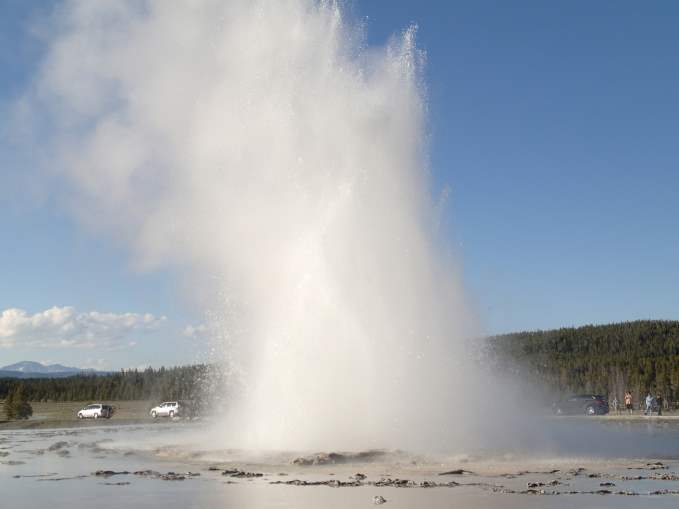 It has been in existence for the last 10,000 years and spurts hot water 70 meters up. The Geyser goes deep to about 2,000 meters and you will be more than impressed to see hot water spout out accompanied by steam. It can be considered as a world wonder and you have to make the effort in visiting this natural feature in your lifetime. You will get to see personally all the things you have been hearing and reading about this Geyser.
Lake Myvatn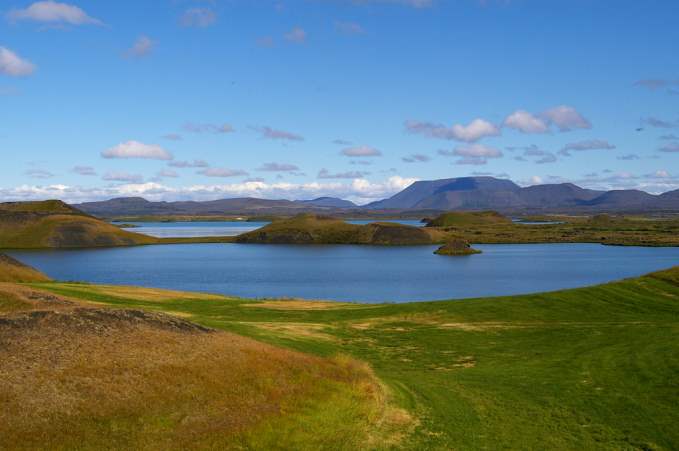 This lake was first started as a conversation area but is today a hub for tourism in Europe. There is a waterfall that you will get to see at the lake and its fame in the continent makes it a suitable tourist destination. It ranks fourth in size among the natural lakes found in Iceland and was formed up from an enormous eruption many years back. Water birds are very common at the lake owing to the presence of many wetlands in the surrounding making it a favorable bird-watching spot globally.
Látrabjarg Sea Cliffs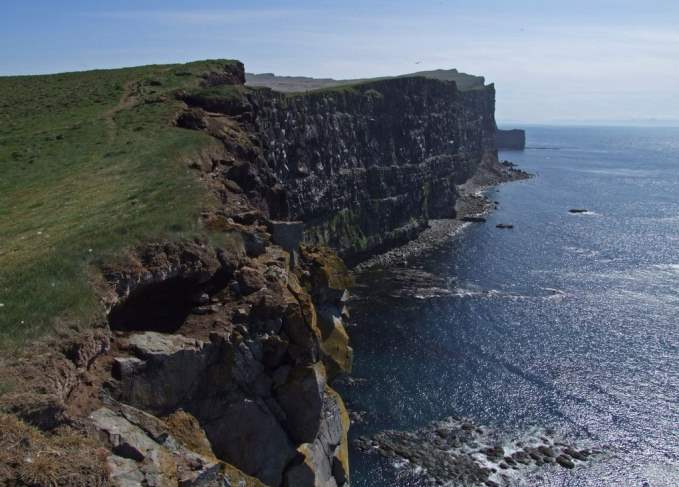 Soure: bestourism.com
You will find millions of different birds here that include northern gannets, puffins, razorbills and guillemots. The survival of these birds depends very much on this sight because more than 40 percent of the world species are found there. You will not come across any bird cliff in Europe that is larger than this one as it stretches 14 km in length and 440 meters in height. This is an amazing sight that you will undoubtedly enjoy seeing when you are in Iceland.
Skaftafell Ice Cave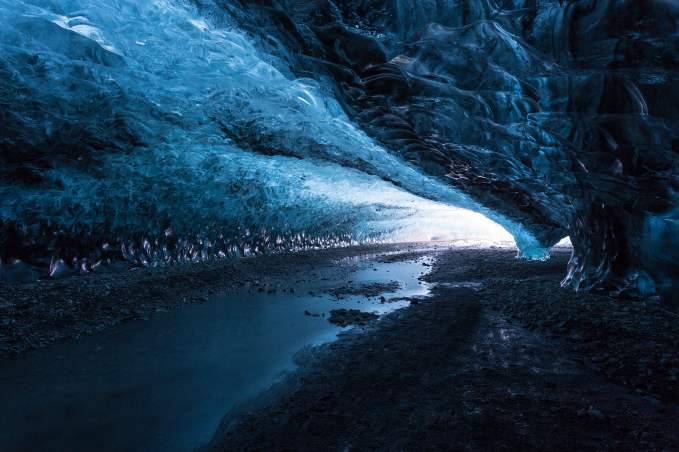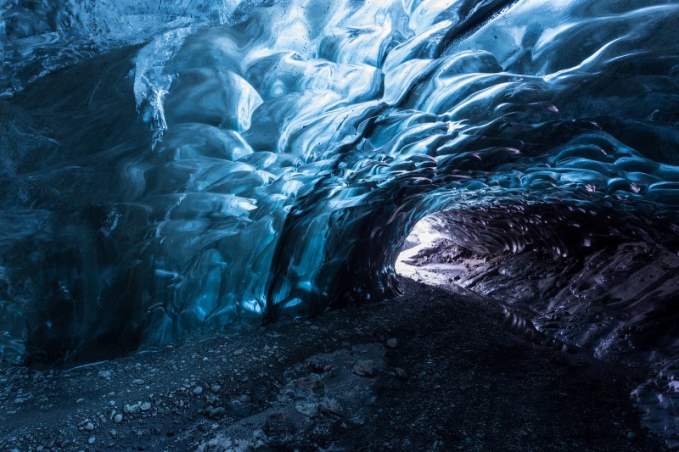 This is a breathtaking place that is a must-visit when in Iceland. Most of the caves across the world don't come close to this place because they lack adequate light thus visitors can't even take good photos. However, Skaftafell Ice Cave is well illuminated for visitors to sample all the beauty they offer. Once inside, it will be difficult to determine whether its night or daytime because of the illumination. The caves are among the few worldwide that are to be found in a glacier lagoon which is very interesting and captivating.
Thingvellir National Park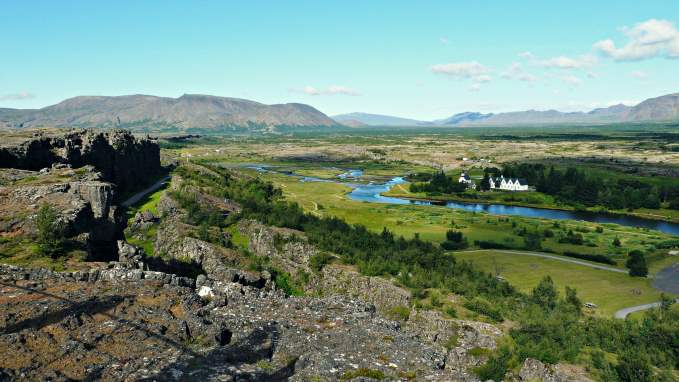 You will get to learn a lot of cultural, historical and geological things concerning Iceland from this sight that has been recognized by UNESCO. The most interesting part of this park is that it sits in two different continents; one portion is in Europe and the other in America. Prospects of visiting two continents at one park entice many people to tour Thingvellir National park. The oldest parliament in the world is found at the sight which you can also visit and learn a few tricks about ancient architecture.
Glymur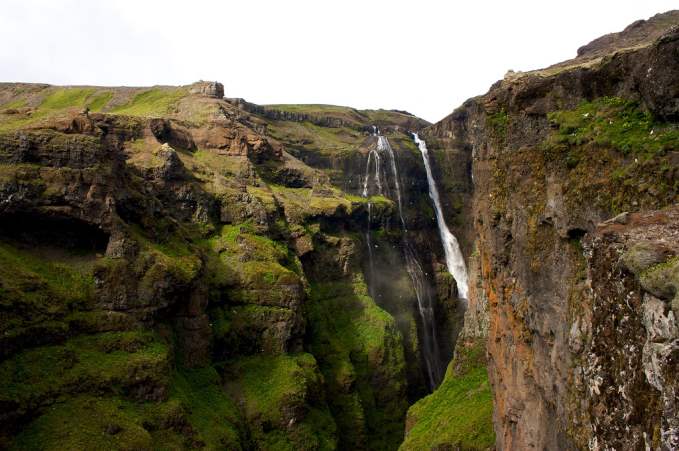 This is the highest waterfall in Iceland and has many streamlets that cascade down forming an attractive pattern of ribbons. The trek might deceit you but the general privacy will captivate you as well as the beautiful scenery. This is an amazing sight that you must arrange to visit once you are touring Iceland.
Never have an excuse for not visiting Iceland because it offers all that a tourist will be out looking for. It is upon you to make a choice on what you want to see and which specific parts of the country to visit during your vacation.