Yi Peng, Chiang Mai : One of the Best Festivals in the World
By Leo Savage on Oct 03, 2014
Yi Peng is part of the festival of lights that is held in Thailand every year. It draws lots of attention as it is celebrated at the same time as Loi Krathong which has floating lights on water. The celebrations can be marked in different ways, especially in the northern parts of the country, but the general concept is just the same. The idea place to enjoy Yi Peng is in Chiang Mai.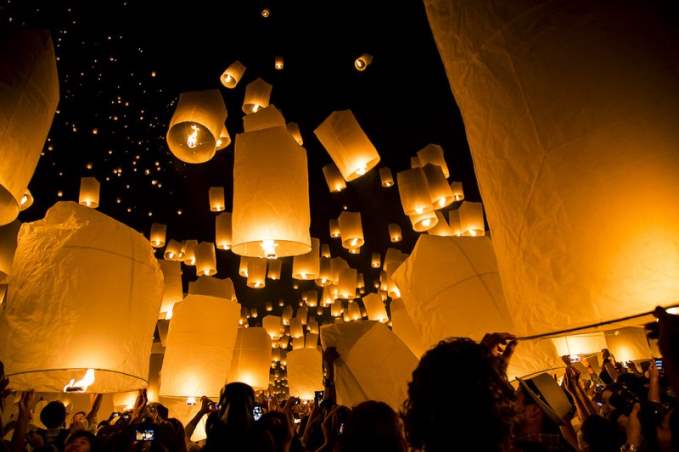 When to Visit
This festival is held in the second month of the Lanna calendar and it is important for timing purposes. The precise dates for this event are never known since they vary from year to year. However, it has to be in the month of November. It can be early, mid or late in the month.
As a tourist, you have to plan well in advance so your vacation does not end up in frustrations. All forms of transport heading to Chiang Mai is sold out weeks in advance, as well as all the best hotels.
A week after the Yi Peng festival is over; you can stay around and witness the Yi Peng lantern festival. It is a joy sitting down to enjoy what the event offers. You can only access this event with an advance ticket and that is geared towards limiting the size of crowd and guaranteeing comfort as well.
A Buddhist group called DMC is responsible for putting this together with a single ticket goes for $100. The ticket is inclusive of two floating lanterns, a flower vessel, souvenir set, shuttle bus and Lanna-themed food. Make sure you have this event in your diary and your itinerary planned in advance.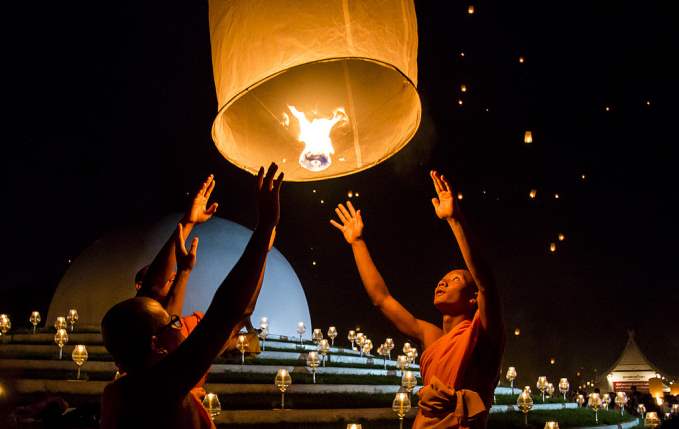 Key Activities
Besides the floating of lights, there are many other activities that help make Yi Peng a successful event every time it is held. You will get to see parades by different entrainment groups displaying their beautiful regalia and diverse cultures as well as fireworks to light up the night. These are some of the critical moments of the celebrations that you cannot miss out on otherwise the whole celebration will lack meaning and purpose.
In addition to that, organizers of Yi Peng include flamboyant displays of lanterns and cultural highpoints from different communities.
The Best Way to Release a Lantern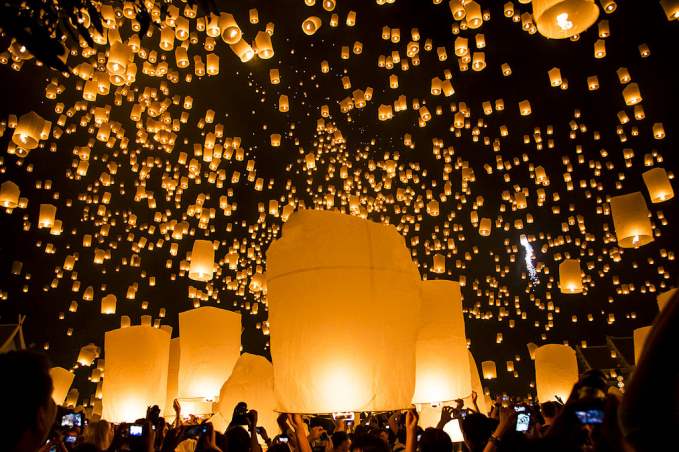 There are many regulations and precautions that make it impossible to light lanterns in different countries. That is why organizers of the Yi Peng festival in Chang Mai prioritize the safety of participants and other attendees. Lighting of lanterns during this festival is solely in respect of Buddha as well as exorcising evil things. For a person to light his or her lantern safely at least two people must be involved and you must observe that. You need to understand all these guidelines as a visitor so you don't mess it up. You can inconvenience other people if not careful enough.
Prior meditation is critical to set the stage for releasing the lantern. It will prepare your mind psychologically that there is a certain thing going to happen in a short while. Then light up a stick and candle that penetrates through the lantern. Since it is grounded, the next thing will be protruding the lantern to its maximum size and sustain it. Give the lantern some time to fill up with hot hair and wait patiently for the signal.
The lantern should be let off your hands only after being signaled and it will set the stage for you to have a wonderful experience. With that, you will experience little or no difficulties when taking part in the Yi Peng festival.