Koh Phi Phi, Thailand : The Best All Year Round Island
By Leo Savage on Sep 30, 2014
When thinking of the best all year round islands in the world Koh Phi Phi in Thailand must be top in your priorities. At any day and time of the year, Koh Phi Phi will have one or two things that will help satisfy your needs in the best way. It is located within the Marine National Park thus you will be able to see a variety of aquatic life. There are colorful fishes whirling through the clear waters which are a key attraction for tourists.
Attractions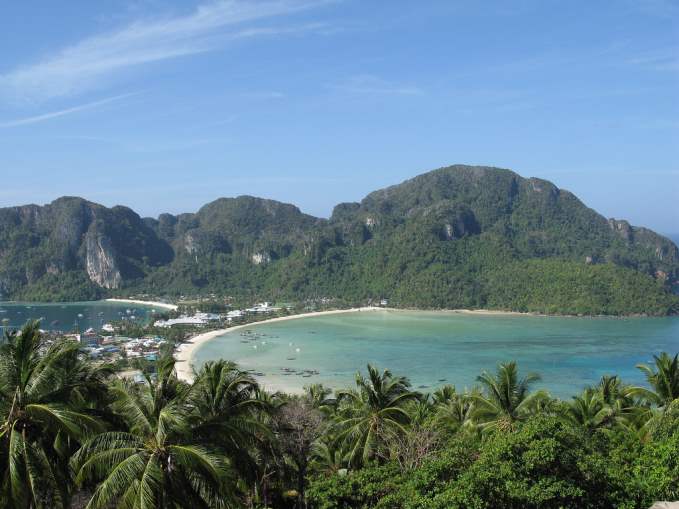 There are so many attractions on Koh Phi Phi and it will be difficult to visit all of them, but one attraction that is a must is the Phi Phi View Point. This is one of the most popular attractions and it's an impressive place to visit. This viewpoint is at one of the highest points on the island where you can get a great view of the 2 bays. You will be able to get to this point within 40 minutes and the best time is before lunch if you wish to have any photographs taken. This is the time when lighting is more favorable for photography works. Going beyond that time will set you straight to the sun and your views will be of poor quality.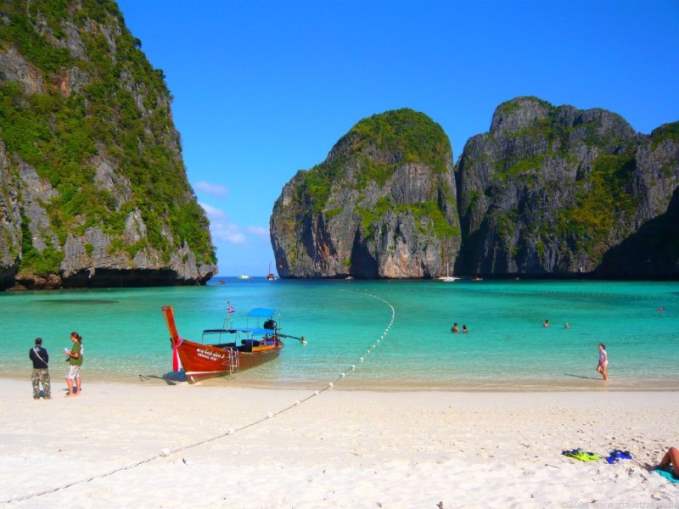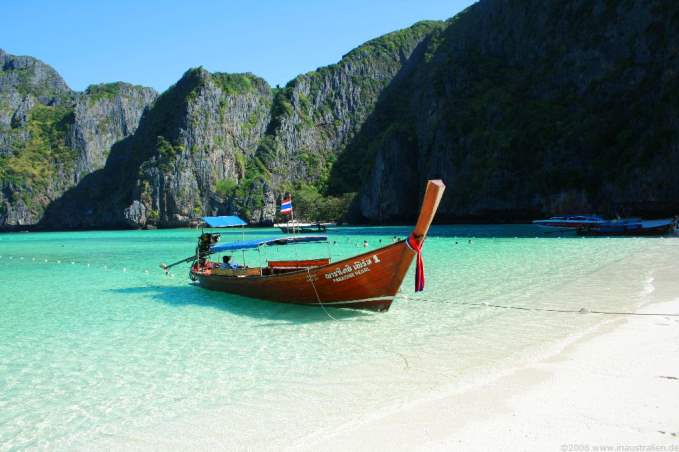 A trip to Maya Bay is also a must visit place. It's the bay where the movie 'The Beach' was filmed in 2000. This bay is actually on Koh Phi Phi Leh, a smaller island just off the main island (its full name is Koh Phi Phi Don), so you will need to take a boat to visit it. There are daily boats leaving the harbor or you can take a Long Tail Boat any time of the day. It is about a 30 minute boat ride.
Pirate Island Adventures is another an attraction that you will not want to miss out on when on Koh Phi Phi. Here, you will enjoy an array of activities like electronic shooting, a motion theater and a haunted house where both children and adults get fun-filled activities all the time. It is barely two years old since its establishment and has risen to become a key attraction for tourists. Other attractions you might be interested in include diving, Tonsai Tower Rock climbing, Pum's Thai Cooking School, Shark watching Tours and Captain Bob's Sailing Booze Cruise.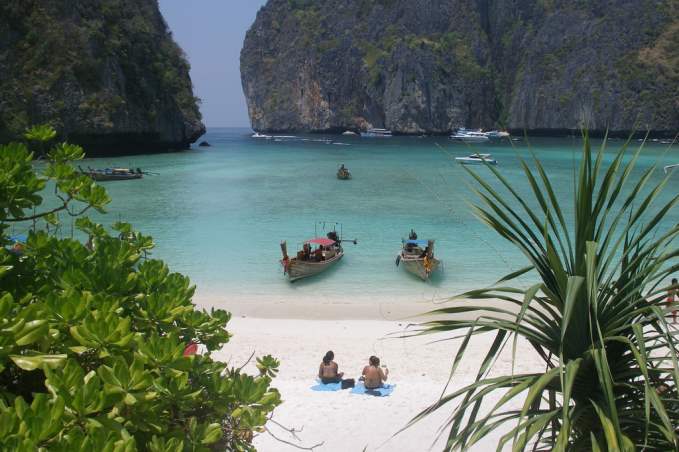 Long Tail Boats are very common all-round the island and you can take one to explore the island more. These boats are available from early morning to late in the afternoon and it will be upon you to decide when it is the right time to have one. You can travel to Monkey Bay, Bamboo Island Hin Klang or just do some snorkeling amounts other things. If you prefer something a little faster there are Speedboats which can take you to the same places but these are much more expensive.
Getting to Koh Phi Phi
Tours and transfers to Koh Phi Phi Island are a popular way of getting to and exploring this island and you should consider these as an option. If you want to make your own way then there are ferries that depart Phuket on a regular. Furthermore, there are ferries that you can catch at Krabi Town, Ao Nang, Railey Beach and Koh Lanta which all come with a great experience at low costs. The onus is on you to make a choice on the best travelling option when heading to Koh Phi Phi Island.
Weather
You don't have to get too much concerned about the weather on Koh Phi Phi because it is largely tropical. The hot season runs from January to April while the cold season sets in May and ends in December. Temperatures on the island between 25ºC to 32ºC throughout the year while the maximum amount of rainfall received every year averages 2,569mm. Generally, the weather conditions are favorable for tourists all year round. Also, rains here fall heavily but do not last for long periods like in many other tropical areas.