10 of the Most Stunning Bridges in the World
By Leo Savage on Oct 30, 2014
Bridges are built for a reason, to connect two places, but they can have more to offer. Interestingly, bridges have become one of the key tourist attractions in the world today and you need to know where such bridges are found as you might be interested in visiting them one day in your life.
The following are 10 of the most stunning bridges in the world that you can think of visiting.
Tower Bridge, London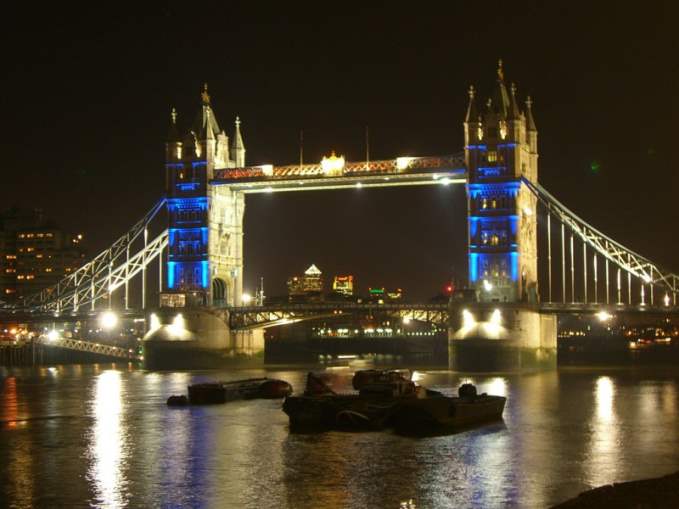 Apart from helping to connect two places, this bridge that passes over River Thames is one of the noticeable landmarks in London. Many visitors to this city find their trip incomplete without visiting this bridge and taking a photograph for memory. When it was constructed local residents were initially hesitant to embrace it. That changed with time and they have taken it to be a source of pride and a key tourist destination.
Khaju Bridge, Iran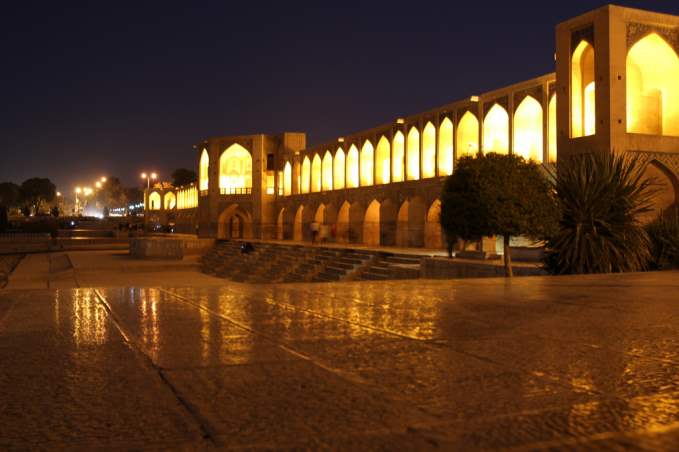 This stunning bridge in Iran was constructed in the 17th century and remains to be a key attraction for tourists in the 21st century. It doubles up as a dam and many tourists visit it to see the channel gates which are fixed below the archways. The gates are usually closed to raise water levels during irrigation while the central part of the bridge has twin pavilions. Their presence makes this bridge a stunning backdrop for any photo. You will also be interested in seeing the two arcades that have beautiful decorations of multi-colored tiles.
Chengyang Bridge, China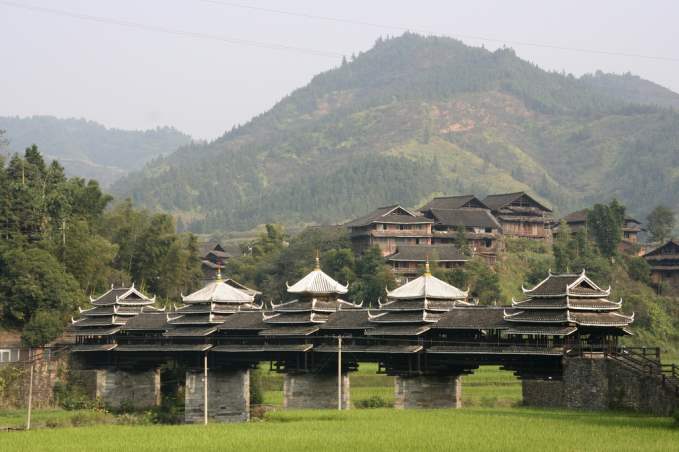 This bridge is located in Sanjiang County of China and it is stunning. The architectural intelligence of this bridge is one that many tourists strive to see and has projected it as a key destination for tourists in Asia. The main cause why Chengyang Bridge is stunning is for the reason that it is not connected using nails, nuts or bolts yet it stands strong. Wood and stone are the main raw materials used to construct the bridge which is a real reflection of the true Chinese construction mentality.
Iron Bridge, England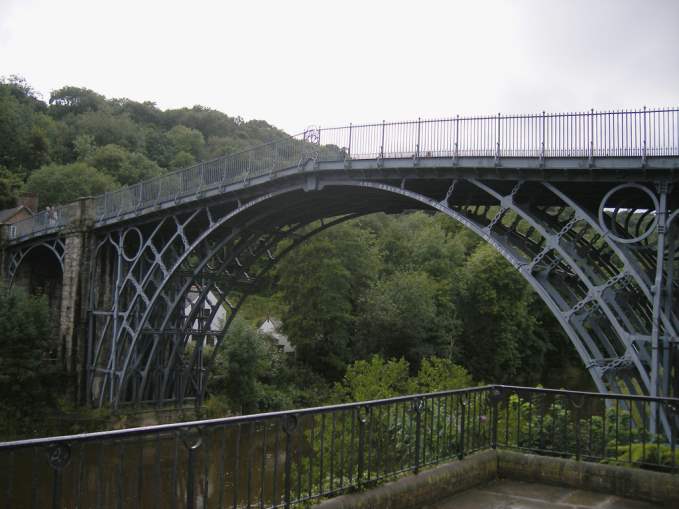 Iron Bridge covers the English river if Severn in Shropshire. It's not as large or decorative as many people might think, but there are one or two features that make this bridge a unique place to visit. It was constructed using cast iron as the main raw material and it's the very first of its type in the world. It was built around the 18th century when this place was rich in coal and iron thus there was no other raw materials readily available. It was believed that iron was stronger as compared to many other materials like wood which is evidence by the number of years the bridge has stood sturdy.
Rialto Bridge, Italy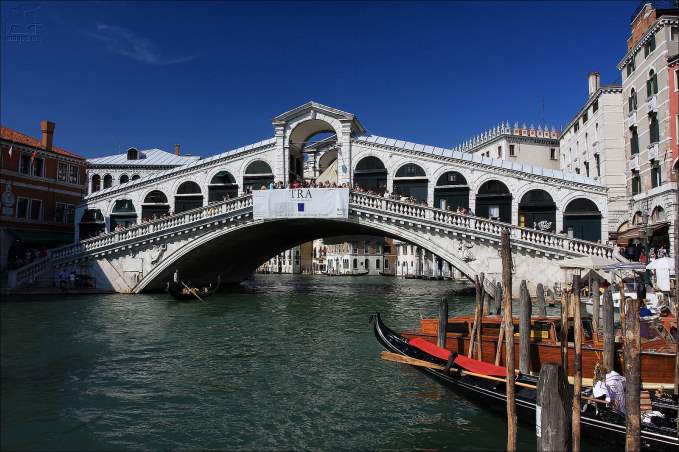 This is a key tourist attraction in Italy and among the most stunning bridges in the world. Its design is a unique arch-shape that captivates visitors who keep on returning year after year. It is built over the well-known Grand Canal in Venice and the singing gondoliers are a key attraction for tourists. Taking a ride on a gondola boat will subject you to viewing stylish arches as well as white stones that are part of the bridge. This is a highly passionate city that you can tour to see and experience the beauty of the bridge personally.
Ponte Vecchio, Italy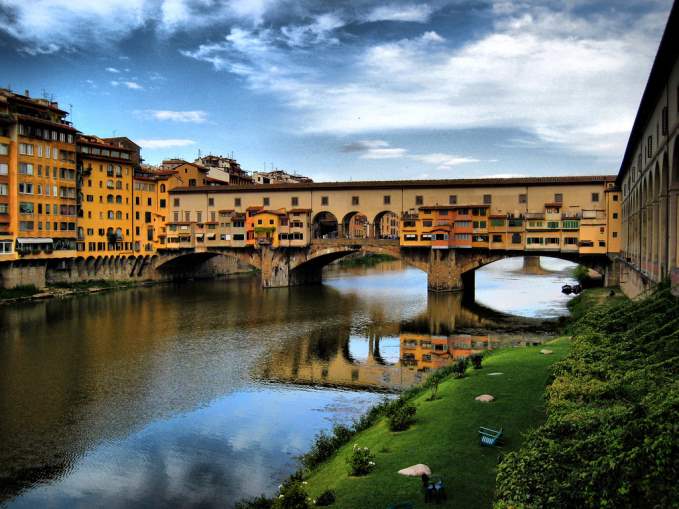 Ponte Vecchio sits on Arno River and offers more than what a normal bridge would. It is rated as one of the top landmarks for the Italian city of Florence and that says a lot about its tourism value. Furthermore, the bridge plays the role of a marketplace and street at the same time.
This is an old-fashioned bridge having been constructed in 1345 and its funding came from renting lots on the roadway. It took a series of steps and procedures for the bridge to be completed and was spared from destruction during the World War II following an order by Hitler. All the other bridges in Florence were brought down with Ponte Vecchio the only one remaining.
Brooklyn Bridge, New York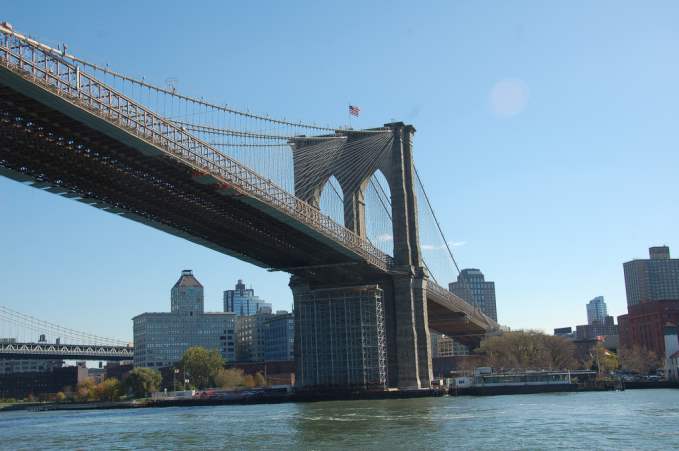 This bridge merits to be counted among the most stunning in the world. When it was built in 1855, this bridge in New York was the longest suspension bridge globally and is among the busiest anywhere on the planet today. Its engineer, John Roebling, had a hard time convincing the city administrators to have it constructed. Incidentally, he died from tetanus infection weeks after he got the approval and his son Washington Roebling took charge to its completion. It is a stunning bridge that you need to witness before you die.
Helix Bridge, Singapore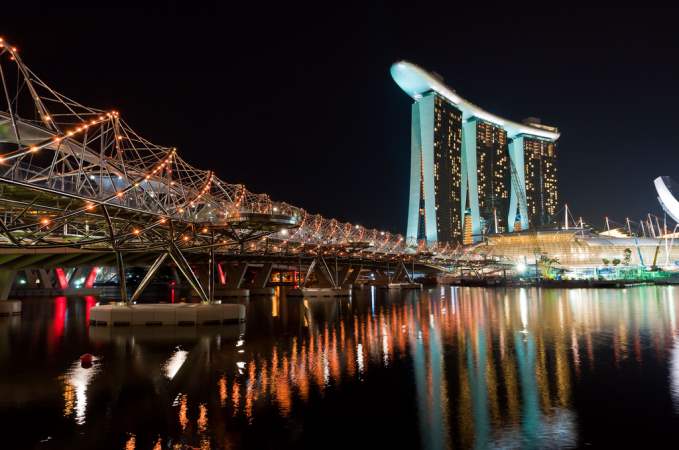 Helix Bridge is a futuristic bridge that was constructed using steel mesh and glass to the disbelief of many people. It is a good choice for Singapore which is a known hi-tech city. There are blue lights on the bridge that are illumined at night and the view of the bridge is breathtaking. Records show that millions of tourists visit the bridge annually and hundreds of photographs are taken daily. That is a good record to show how stunning the bridge is.
Golden Gate Bridge, San Francisco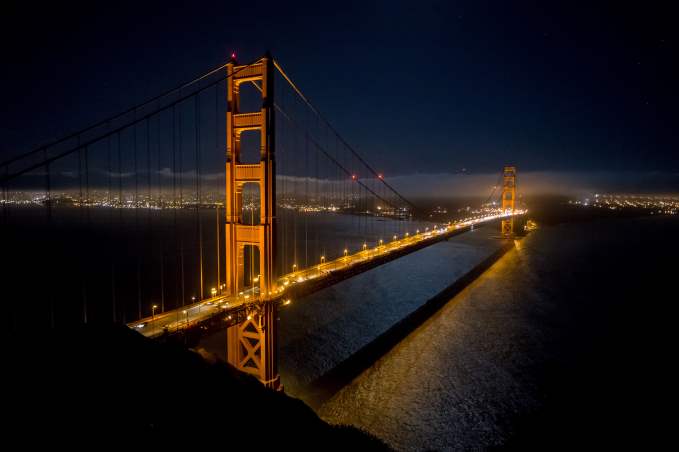 This is an iconic figure of San Francisco and one that you must plan to visit. Its architecture was very complicated that many people never thought it would become a reality. The initial idea to have the bridge constructed was mooted in 1916 but its high cost posed a stumbling block. It was constructed after two decades of intense lobbying. There were many challenges that faces its construction which led to local residents voicing their opposition. The choice of its orange color was aimed at complementing the surrounding environment which now makes it a spectacular place to visit.
Millau Viaduct Bridge, France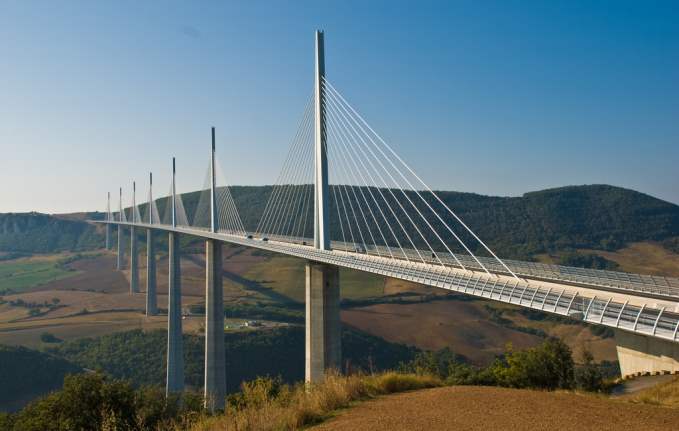 Millau Viaduct Bridge is a highly modern bridge built in 2004 with its significance to France is immeasurable. It stands at 1125 feet tall and has been regarded as the world's highest bridge. It passes through some of the most beautiful scenery that France has on offer. Its construction was as a result of a concerted effort from a French engineer and an architect from England.