Stelvio Pass, Italy
By Leo Savage on Aug 29, 2014
This pass was built in the years which are among 1820-1825. The Australian Empire was responsible for building such amazing pass. Through this pass, The Merino and Adige Valley get connected and people can travel though these amazing valleys.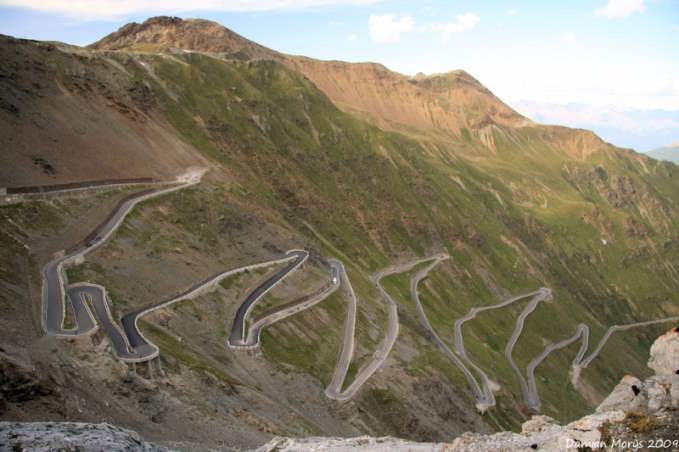 The climb here is of 1871 meters. Many tourists come to this place when the open season is there, which is from June to September. They come here to get the driving experience while watching some really scenic views.
This amazing road is proud of Italy since it attracts many visitors towards itself. The road is full of good driving experience, some amazing views and some adventures as well. It is 9045 ft. and isn't included in the dangerous roads so one can go there and enjoys the trip to its full extent while capturing some really stunning views in their minds and cameras.
Those people who hold a passion for driving and want to have some adventurous driving, they should come visit this place at least once in their whole life. Although the road isn't the dangerous one as It has not been listed as one of the most dangerous roads in Europe, but the road is pretty fine and is perfect for a family holiday and friends day out. There are around 48 hairpin turns which are located on this road. The landscape there is so amazing that it would please the nerves and mind and it would be proved that it was worth coming here.
But one must be careful while driving. The pass doesn't only provide fun to the people, but also the zig zag shaped roads which can r proven fatal. Some people who do not control the speed of the car also cause some serious accidents. Specially, when coming from Prato to the Boromeo, the climbing there become very challenging since it keeps becoming higher and higher. Even those great drivers in the world, who have participated in championships, have faced some troubles on these roads. Also, this pass has been declared as one of the most challenging roads in Europe. The Stelvio pass hence gives many challenges to the drivers. Although the scenes are pretty amazing and only because of that, this place is worth visiting. One shouldn't drive here with speed as the speed can't help the steeps.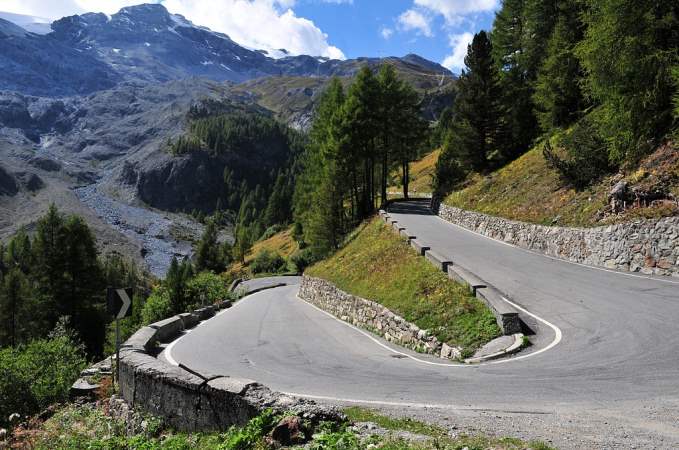 Also, one can get services of some tourist guide or can ask him about some details before going. Some tourists suggest that one should drive on the road which leads to the North West area. There the drivers can drive towards the famous walls of the switch backs. If you approach from the same side, you can take a walk through the amazing Nation Park of Stelvio. There are many amazing alpine forests which will attract your attention and many tourists come to this park to specially observe those forests. But seeing all this amazing and beautiful views would be requiring some patient.
The reasons behind is, that this pass is one of the busiest roads in the world. But still, the views are incredible and the roads are so challenging that one keeps getting pulled towards this roads. So again, if someone has a fume of passion for driving, he should visit this amazing place where he can drive on world's busiest roads and can also view some amazing landscapes and valleys. Another important this is, that taking the turns can be proved fatal if taken in a rush, so be sure to check the upcoming traffic since there are too many things which have to be seem by the visitors.