5 of the Most Unusual Luxury Retreats
By Leo Savage on Jul 07, 2014
When on holiday, most people look for exceptional destinations to go to. This is because luxury holidays are supposed to be a time to remember where you relax and make unforgettable memories with others. There are some unusual holiday resorts you will enjoy going to more than visiting conventional hotels.
Some of the most unusual are;
Underwater Room at Manta Resort
The Manta Resort is a getaway found in Zanzibar at Pemba Island. It is a palace for water lovers to enjoy the unique opportunity of lodging underwater as opposed to lodging on land. This resort boasts underwater rooms; - yes rooms that are located four meters below turquoise blue waters.
Above the underwater rooms, there is a viewing lounge from where you can get your tan, enjoy the ocean view or jump off into the water whenever you want to swim. Lodging underground means that you have a close view of water flora and fauna at your disposal throughout your stay.
The Mirror Cube in Sweden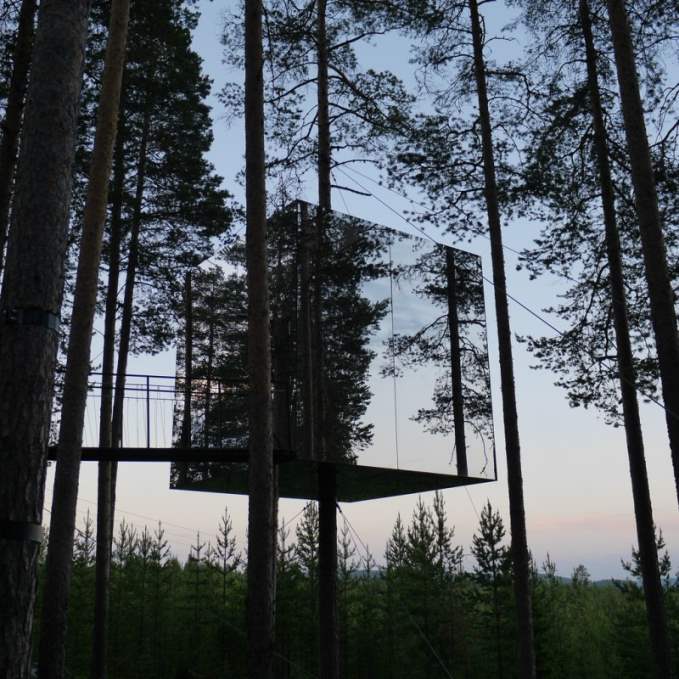 If you are more of a land lover then, you can take it to the next level by lodging up top in the trees. This is a great option for a nature lover to enjoy. The Mirror Cube is composed of rooms built in a forest. They are simple mirrored rooms, which as the name suggests, are built in cubed shapes.
Located in the Lule River in Harads, Sweden this is one beautiful getaway for those who like to literally get away from everything. This is a great choice for bird lovers because as it is tucked up in the tree canopies you will partake of beautiful birds and listen to them singing in the midst of the tranquility of the beautiful resort location.
Glass Igloos in Finland
If you like a cool environment, then you can spend your vacation in an igloo. The glass igloos found in Kakslauttanen, Finland are a great place for one to start. They are a great location for one to relax in a winter wonderland without having to get cold.
The place is wonderfully secluded yet offers comfortable rooms and environment at which to enjoy one's vacation. You can enjoy any winter sports that you love doing and have a cozy place to go back to that is warm and welcoming.
Le Grotte della Civita in Italy
Are you a cave lover? Then you will enjoy spending time in these ancient caves in the beautiful Italy. These are ancient caves found in rugged mountainous terrain in Matera, Italy. As many will guess, this was a former monastery- only now you can relax and enjoy a peaceful rest here in contemporary luxury. It's a perfect getaway especially if you want to be away from the hustle and bustle of life. You will enjoy the beautiful wine in Italy and fine cooking in the midst of peace and tranquility.
This is a great getaway to do with your partner as Italy is valued for its romantic feel and culinary delights. You can find their official website here.
Amangiri in the USA
If rugged mountainous regions are not your cup of tea, then maybe a canyon will do. This getaway is located at the meeting point of New Mexico, Utah, Colorado and Arizona. You can, therefore, be sure of a warm vacation.
The resort rises out of the desert making a beautiful view especially in the evening. It has all amenities for a comfortable stay.
There many more unusual resorts that you can enjoy all over the world. You will find that each continent boasts at least one unusual resort that you can go to and enjoy time with your friends and family.