5 of the Most Unique Hotels in the World
By Leo Savage on Jul 11, 2014
For some, a hotel is just a place to rest, far away from home. However, for others, a hotel is a luxurious place that you go to get all your needs catered to and put your feet up for a relaxing time. There are regular hotels with good beds and shower facilities that will be just okay and then there are excellent hotels that can only be described as unique.
Here are a few you may sample;
Kenya's Giraffe manor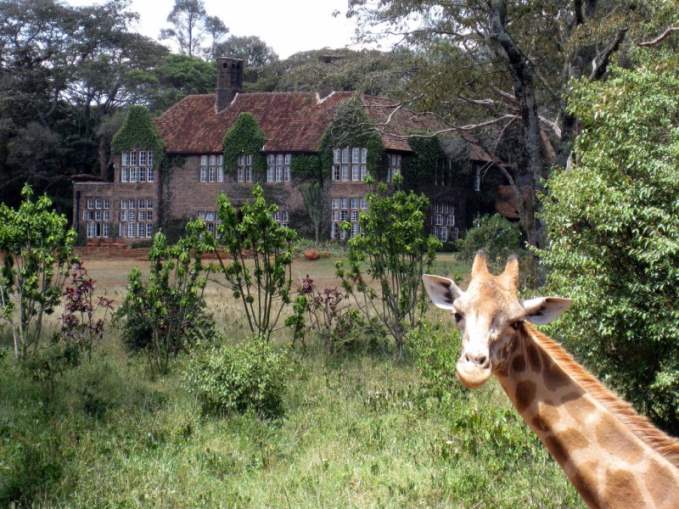 Imagine sharing your breakfast with giraffes in the morning. This is the kind of hotel you will be staying at, appropriately named Giraffe manor.
Here you get to stay close to giraffes making friends, and if you are a lover of wildlife, you will surely be entertained by a Giraffes peeking in on you as you enjoy your stay. If you need to see other animals, you can always go on a safari or visit the national park as this country is the home to the big five after all. This makes a wonderful getaway to go to in Africa.
Poseidon in Fiji
How about sleeping at the bottom of the ocean? This gives a whole new meaning to the phrase "sleep with the fishes." In this case, there is nothing scary about it, rather you have rooms set at the bottom of the ocean that give you a surround view of the flora and fauna in the ocean.
Nothing beats having fish swim above you as you enjoy a relaxing time at the hotel. It offers such a peaceful feeling to it that water lovers will love to spend time in especially because you get to see amazing water animals for the entire time you are there. You can visit their website here.
Huilo Huilo in Chile
This is for the nature lovers. It a unique environmental reserve with three lodges to choose from that is set in the Chilean mountains. You literally have nature surrounding you with an amazing waterfall to look at and lots to explore in the rain forest.
The hotels have beautiful greenery growing around and on them, giving the feeling of being really in touch with nature.
V8 Hotel in Germany
This is for the car lovers. It is a place created with lots of car memorabilia that will have even the best car enthusiast giddy with joy. You even get to sleep in a car bed.
It is well visited by car enthusiasts on their way to visiting the Mercedes Benz museum to see for themselves the efficiency of German car makers at work. At the V8, you get to see lots of vintage cars that for any car lover - is a once in a lifetime chance. It is a great getaway for a group of male colleagues or friends that love cars.
Taj Lake Palace in India
This is a beautiful and magnificent hotel that is set at the center of a beautiful lake. This is a tranquil and romantic getaway for lovers with the beautiful view of the Aravalli Mountains for guests to enjoy.
It is a beautiful hotel that has been there since the 1930s hence it also has an old charm to it. It's the place to stay at whenever you visit India. Here you can enjoy Indian cuisine at its best and be entertained to beautiful Indian music. The décor is distinctly Indian giving you the chance to stay at a place that evokes memories of how things use to be in the past.
These are just some of the unique hotels you can visit in the world. There are many more, so make your vacation special by staying at a hotel that you will not forget in a hurry.