Visiting Great Sandy National Park in Queensland
By Leo Savage on Nov 30, 2014
One of the reasons to visit national parks is because of the different varieties of activities that can be done. Most of us have only have a few days at the most to get away from our busy schedules and spend some time to relax or have a refreshing adventure. Perhaps no other national park in Australia can provide you with more than enough activities than Great Sandy National Park.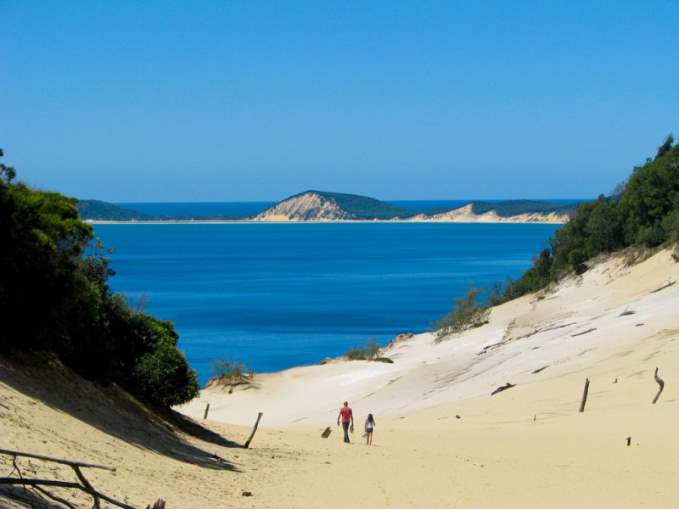 Great Sandy is located along the coast of Queensland and is so large that it had to be divided into two areas; Cooloola and Fraser Island. Both sections offer visitors with completely different environments so if you don't have too much time on your hands, then it is best that you decide which area to go to before hand.
Cooloola Recreational Area
If you really want to be in touch with nature, then Cooloola Recreational Area would be a great place to visit. In fact, getting in touch with nature here will mean leaving the comforts of modern day living behind.
Cooloola does not have electric power and generators are widely prohibited, except at the Teewah beach camping area where they are allowed if they don't produce noise greater than 65 decibels. So, if you're thinking of a nature trip with the comforts of electricity, then Cooloola may not be the right choice. Here, you'll need to learn to do without electricity for the duration of your stay. If you think you'll be able to live without electrical power, then Cooloola has a lot to offer. There are plenty of hiking trails, wide sandy beaches, and dunes as far as the eyes can see. You can go canoeing, cycling, or take a 4WD for an adventure.
If you plan on taking a vehicle, make sure that you secure a vehicle permit. You will likely face penalties if you get caught without one.
Fraser Island
Fraser Island may seem like any other national park, but there is one main distinction: it is the largest sand island in the world. It is so large that it has become a host for millions of different animals, land, sea, or air dwelling.
A part of Fraser Island has even been designated for migratory shorebirds. The area provides protection for these migratory animals to ensure their safety. If you're thinking of spending some time on the island, then make sure you bring a four-wheel drive. In fact, these are a must if you want to do some exploring.
Access to the island is through ferry only and you will need to secure vehicle and camping permits before you enter. If you don't have a vehicle and plan to travel on foot, then you should know that the ferries do accept walk-on passengers. However, once you get on the island, be aware that there are no forms of public transport. You will be severely limited to visiting areas where your feet can take you.
You need not worry if you don't have a vehicle. You won't need to walk very far to enjoy some of the best sights that the island has to offer. In fact, spending a day at one of the hardly visited beaches will give you an experience you'll never forget.
Photos of Great Sandy National Park